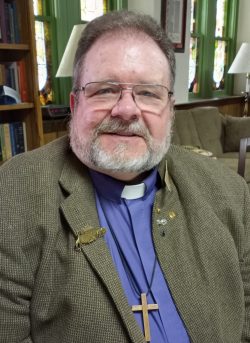 Reverend Mark A. Moon
Office hours: Thursday & Friday, 9:00 am – noon, by appointment only.
Rev. Mark is part time in Tarkio, and part time in Fairfax. You may call him at the church during office hours at 660-736-4641.  You may send emails to tarkiopc@gmail.com. For urgent pastoral needs outside of office hours, you may call or text 816-769-2258.